Maximize operational efficiency and make smarter decisions on your network to gain market share and become more customer-centric.
Request Demo
Contact us
Asset Management
Managing assets using interactive dashboards from one platform is one of the important requirement for telco provider in Indonesia. Through the Asset Management feature, Telco provider are able to monitor assets in real time and perform spatial analysis of each location where their assets are located.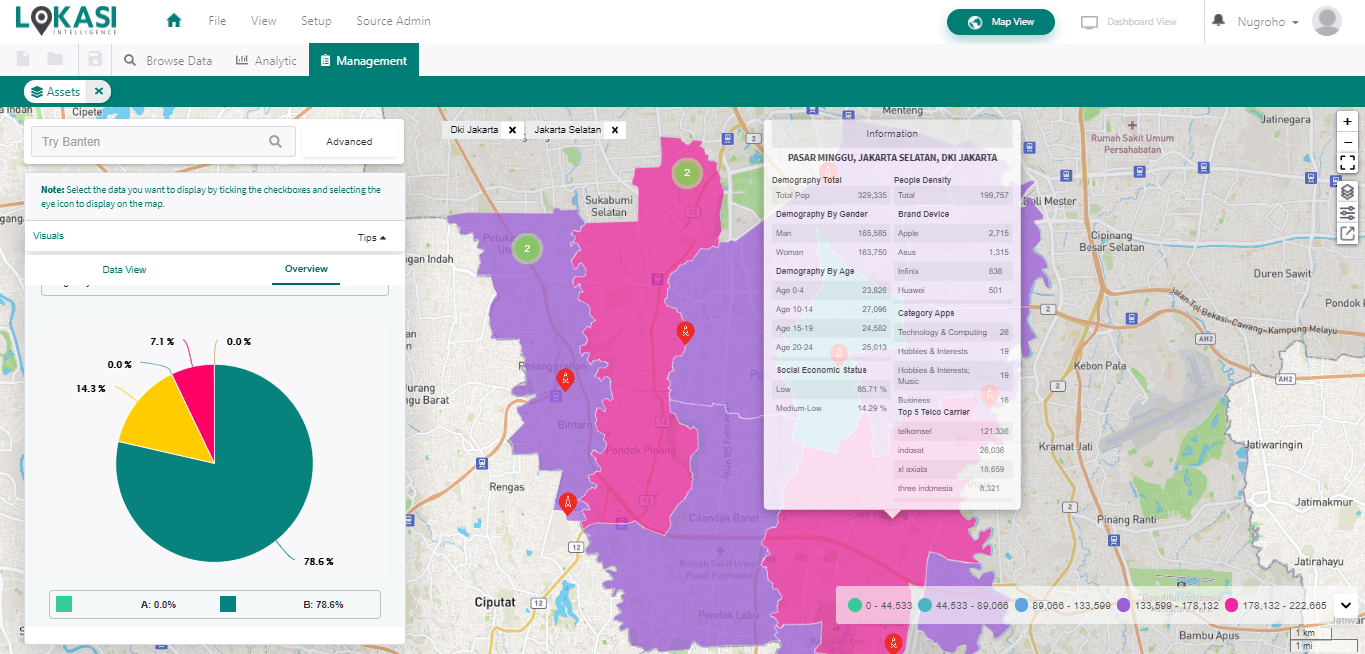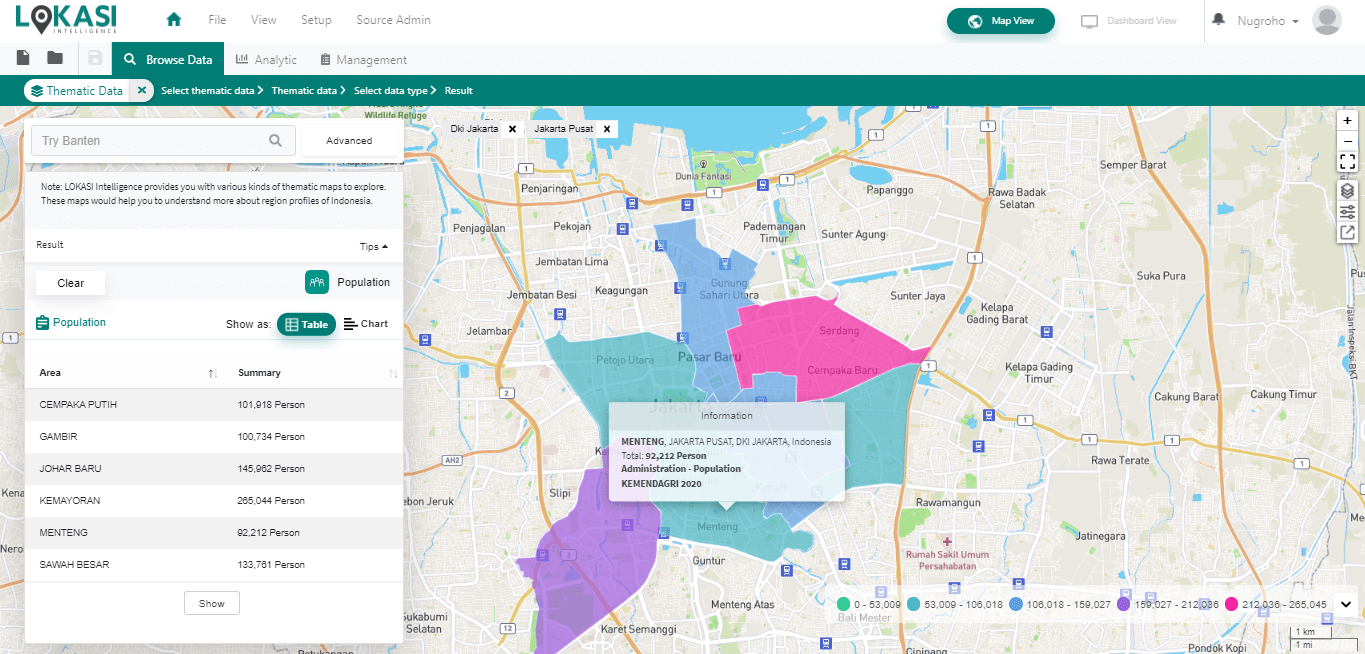 Data Visualization
Spatial maps are a major need to understand a location and display data directly. Through LOKASI Intelligence, a business can choose to display data sourced from official bodies that regulate business regulations in each region. By understanding location based data, you can find information as a basis for making the right decisions.
Location Profiling
The LOKASI profiling feature can be used to analyze the target market based on your industries.